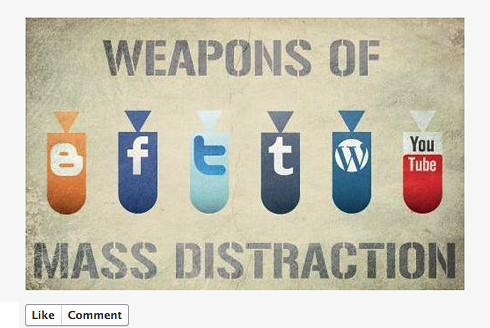 Way back ten years ago in October 2011 I was posting multiple times a month on my column at ZDNet at what turned out to be the tail end of the golden era of blogging. By then the Apple iPhone, launched June 2007, had revolutionized the way we consumed and contributed information, having enabled a whole new generation of application platforms.
The Yiying Lu designed Twitter 'Fail Whale' would regularly appear as more and more people attempted to interact on what was then a platform struggling to scale both technically and sociologically, and Facebook was growing fast

Now A decade later I recently was reminded of a ZDnet post I wrote about 'information inflation' – the 'signal to noise' crisis.
My fundamental point in those simpler times was that the distraction of ever increasing volumes of digital noise was arguably creating 'information inflation', causing quality information to be harder to find, have a shorter lifecycle and become devalued more and more quickly.
'Ever increasing volumes of digital noise' was a predictable understatement of course. We've since had a US president who successfully circumvented his opposition media to communicate directly with his audiences via social channels, with that now reactive media then quoting and critiquing his tweets, global brands have poured billions into social media positioning and handling customer interaction and reaction, 5G has merged cable TV with broadband. We now live in an always on digital soup. In 2021 Yiyling Lu is attempting to financialize her fail whale design as Non Fungible Token art.
After the glorious internet 'Glasnost' era of free unfettered online publishing ended, my online writing slowed down a lot, mostly because it was driving less and less enterprise collaboration consulting business because the world was changing so fast with barriers to publishing online quickly becoming virtually non existent.

As I wrote ten years ago 'Our traditional understanding of financial inflation is a decrease in the real value of money over time; information inflation could be seen as a decrease in the value, ownership and creation of information', and this is what we saw happen as Linked In, Facebook and others turned you into the product – the more you shared the more they could sell about you.

This meant increasingly desperate attempts to drive 'engagement' by marketers and self marketers. The value of 'followers' dropped, meaning they had to drive larger and larger numbers (in some cases buying fake followers from click farms as the world was increasingly automated with bots), adding more and more colorful images, fridge magnet homilies and video snippets to drive the clicks.
In 2011 I could write a post like 'signal to noise crisis', press publish and my thoughts would be live internationally. Aside from ZDNet's daily viewing figures pdf I could also tell how my posts were doing by cutting and pasting a paragraph into a Google search and seeing the post ripped off and posted on mostly Indian IT sites.

By 2019 there was a complex ZDNet bureaucracy for submission of articles which would be changed/edited to drive maximum clickthroughs before being pushed live with no author feedback loop, resulting in my significantly reducing my efforts after a couple of their editing disasters.
As I said in 2011 'The hamster wheel era of frantic Twitter trawling and spending hours reacting and interacting with your multiple channels is over – far more important is quality over quantity, foundation and focus'.

Our issue is that it's now increasingly hard to find that quality. I just got a new G5 pixel phone and decided to run no apps on it at all, just the Android google tools that came with it. These days less is sometimes more to keep our foundation and focus…